Chronic Care Management
Telehealth program option gives customer choices
SCROLL
The Western Reserve Area Agency on Aging (WRAAA) with their partner Freedman's Health is excited to announce a new Telehealth Program. The Telehealth Program focuses on Case Management, Transition of Care, Health Coaching, and Community Linkages. This program aims to reduce health disparities and monitor health conditions to avoid unnecessary ER visits and hospital admissions.
How the Telehealth Program Works           
When a patient signs up for the Telehealth Program, the patient will receive a tablet, blood pressure cuff, a thermometer, scale, glucometer, and oximeter. Using the paired devices, the patient or family member can log the patient's health information into the tablet. The assigned Telehealth Care Manager will be able to view any health changes in ChronicCareIQ, the telehealth system. If the health data entered triggers any alerts, the Telehealth Care Manager would be notified and contact the patient to determine the best course of action.
Program Eligibility Requirements
Medicare Part B
Secondary Insurance – This can be Medicaid/Medicare Supplement/MyCare – waiver members too!!
Two chronic conditions expecting to last more than six months.
What the Patient Can Expect
After the referral is received, Freedman's Health will verify the patient's insurance.
The patient will be contacted by WRAAA Telehealth Care Manager to get a verbal signature to enroll in the program.
The patient will be contacted by phone by a Freedman's Health Physician or Nurse Practitioner to complete a virtual health appointment. (This physician is NOT replacing any of the patient's current doctors.)
The patient will be mailed the tablet and other assigned devices. Freedman's Health will contact the patient to assist with setting up the devices.
The patient will be assigned a Telehealth Care Manager with WRAAA to assist with care coordination and health monitoring.
Medicaid Waiver Application Assistance
If a patient meets the previously mentioned eligibility requirements and is interested in waiver services but unsure how to navigate the system, please make a referral. If enrolled, the Telehealth Care Manager will work with the patient to coordinate financial eligibility with Job and Family Services while coordinating care with WRAAA's pre-enrollment unit and ADRC. 
Programs
Case Management
The program will assists members with multiple chronic conditions and frequent use of the emergency room and hospital. WRAAA case managers will coordinate care, manage transitions between levels of care, and work collaboratively with all providers to identify the best care plan possible. Areas of focus will include addressing member's psychosocial barriers to health condition improvement, medication compliance, and member goals, resulting in decreased emergency room and hospital utilization.
Transition of Care
Assists members to ensure care is uninterrupted when moving between care settings or to the home. Care settings may include hospitals, mental health facilities, substance use treatment facilities, skilled nursing facilities, long-term care facilities, rehabilitation facilities, and correctional facilities. Areas of focus include coordination of services, reviewing discharge plans, and possibly connecting members to longer-term care management programs.
Health Coaching
Helps members at risk for or diagnosed with adult and pediatric asthma, congestive heart failure, diabetes, and COPD. Health Coaches provide education, coaching, and support to members to help them understand and manage their conditions.
Community Linkages
Assists members by addressing social determinants that have an impact on member health. The care manager provides care coordination and referral services to members requiring navigation assistance and access to plan and community-based benefits and resources.
To make a referral please complete and submit the form below.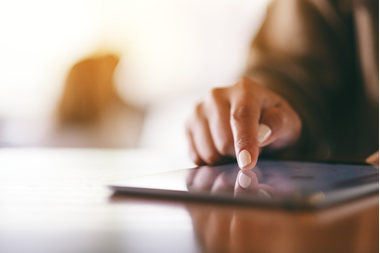 To make a referral please call Tommy York, MBA, MSW, LSW at 216-543-3847 or complete the referral form below. Still have a question? Email Tommy York: tyork@areaagingsolutions.org for assistance.