CEU Training & Community Outreach Events
WINTER 2019/2020
CEU TRAINING PROGRAMS


LOCATION: All classes held at Western Reserve Area Agency on Aging
1700 East 13th St, Suite 114
Cleveland, OH 44114

REFUNDS: Refunds will be made ONLY for cancellations received 3 business days prior to event. If received less than 3 days prior to event, a credit will be issued for use at another program within the next 6 months. No shows and cancellations day of events will not receive a refund or credit.
QUESTIONS? Email: training@areaagingsolutions.org
Check back soon. More classes will be added.
Completed Classes
Tuesday, November 5, 2019
Who Ruffles Your Feathers?
Time: 8:30am – 4:00pm (Registration begins at 8:00am)
Cost: $75
6 CEUs provided: LSW/ LISW, SWA, Nursing (via reciprocity by the social work board.) Register and More Information
Thursday, November 21, 2019
The Challenges of Cleanliness, Clutter and Hoarding with Older Adults and Their Families
Time: 8:30am – 12:45pm (Registration begins at 8:00am)
Cost: $55
4 CEUs provided: LSW/ LISW, SWA, Nursing (via reciprocity by the social work board.) Register and More Information
Wednesday, December 11th, 2019
How to Recognize & Handle Mental Health Issues with Renal Patients
Time: 9:00am – 12:15pm (Registration begins at 8:30am)
Cost: $45 ($75 total for the day if registering for both programs on 12/11/2019)
3 CEUs provided: LSW/LISW, SWA, Nursing (via reciprocity by the social work board.) 
Wednesday, December 11th, 2019
Un-Ethics; Living in a World Without Ethics?
Time: 1:00pm – 4:15pm (Registration begins at 12:30pm)
Cost: $45 ($75 total for the day if registering for both programs on 12/11/2019) 
3 CEUs provided: LSW/LISW, SWA, Nursing (via reciprocity by the social work board.) Ethics CEUs Pending. Register and More Information
*Workshop fees include coffee, tea, water and handouts. Meals/snacks are not included.  Dressing in layers is recommended, as room temperatures can be difficult to control. Parking information can be found on the registration link*
COMMUNITY OUTREACH EVENTS 

February 
Monday, February 10, 2020
Mind Challenge 2020, Knockout Round 1
Ehrnfeld Senior Center
18100 Royalton Rd
Strongsville, OH 44149
Time: 1:00pm – 2:30pm

Mind Challenge 2020, Knockout Round 1
Rocky River Senior Center
21012 Hilliard Blvd.
Rocky River, OH 44116
Time: 3:30pm – 5pm
Tuesday, February 11, 2020
Mind Challenge 2020, Knockout Round 1
Mentor Senior Center
8484 Munson Rd
Mentor, OH 44060
Time: 10:00am - 12:00pm
Mind Challenge 2020, Knockout Round 1
Solon Senior Center
35000 Portz Prkwy
Solon, OH 44139
Time: 1:00pm – 3:00pm
Thursday, February 13th
Health Fair
Parker Place
7960 Center St
Mentor, OH 44060
Time: 10:00am – 4:00pm
Tuesday, February 18, 2020

Tuesday, February 18, 2020
Health Fair
107.3 Senior Lunch
Emerald Center
33040 Just Imagine Dr
Avon, OH 44011
Time: 11:00am – 2:00pm
Health Fair
Holy Redeemer
885 Ruple Rd
Cleveland, OH 44110
Time: 1:30pm – 3:30pm

Tuesday, February 25, 2020

Health Fair
Wadsworth Buehler's
175 Great Oaks Trail
Wadsworth, OH 44281
Time: 11:00am – 2:00pm
Thursday, February 27, 2020

Health Fair
Delta Sigma Theta Sorority, Inc.
Warrensville Hts Senior Ctr
4567 Green Rd
Warrensville Hts, OH 4428
Time: 10:00am – 3:00pm
Saturday, February 29, 2020
Health Fair
Metro Health Medical Center
10 Severance Circle
Cleveland Heights, OH 44118
Time: 8:00am – 1:00pm 
March - April
Sunday, March 1, 2020  
Health Fair
Metro Health Medical Center
10 Severance Circle
Cleveland Hts, OH 44118
Time: 11:00am – 3:00pm
Tuesday, March 4, 2020
Health Fair
South Court Villas
171 High Point Drive  
Medina, OH 44256
Time: 2:00pm – 4:00pm
Wednesday, March 5, 2020
Health Fair
Southwick Manor
4326 Southwick Blvd.
Brunswick, OH 44212
Time: 1:00pm – 2:00pm 
Thursday, March 5, 2020 – April 23, 2020
Matter of Balance Classes
Shaker Place Apartments
3600 Northfield Rd
Highland Hts, OH 44122
Time: 12:30pm – 2:30pm 
Thursday, March 6, 2020
Vision Screening
Euclid Beach Villa
125 East 156th St
Cleveland, OH 44110
Time: 1:30pm – 3:30pm 
Monday, March 9, 2020
Mind Challenge 2020 – Smart 16
Ehrnfeld Senior Center
18100 Royalton Rd
Strongsville, OH 44149
Time: 1:00pm – 2:30pm
Mind Challenge 2020 – Smart 16
Rocky River Senior Cntr
21012 Hilliard Blvd.
Rocky River, OH 44116
Time: 3:30pm– 5:00pm
Tuesday, March 10, 2020

Health Fair
107.3 Senior Lunch
The Galaxy
201 Park Center Dr
Wadsworth, OH 44281
Time: 11:00am – 2:00pm
Mind Challenge 2020 – Smart 16
Mentor Senior Center
8484 Munson Rd
Mentor, OH Zip: 44060
Time: 10:00am - 12:00pm
Mind Challenge 2020 – Smart 16
Solon Senior Center
35000 Portz Prkwy
Solon, OH 44139
Time: 1:00pm – 3:00pm
Monday, March 16, 2020
Health Fair
Rockefeller Park Apartments
1588 Ansel Rd
Cleveland, OH 44106
Time: 1:30pm – 3:30pm
Friday, March 27, 2020
Health Fair
City of Brooklyn
7727 Memphis Ave
Brooklyn, OH 44144
Time: 10:00am – 1:00pm
---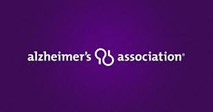 Alzheimer's Association Event Calendar and other helpful information:
View Calendar
Caregiver Support Groups
Education Programs
Memory Cafe